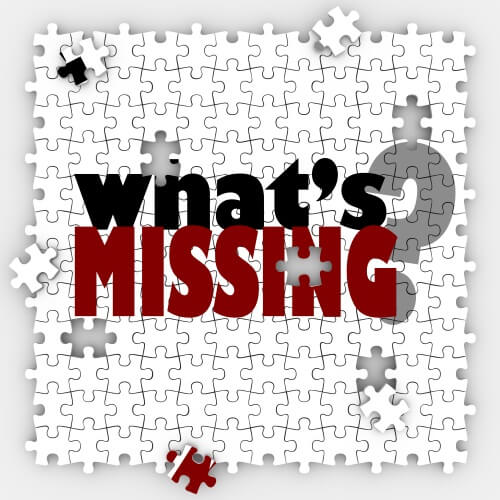 At a recent conference someone made the following statement to me, "I don't need My School Year because my curriculum provider handles my grades." While the provider may be handling this area, homeschooling encompasses so much more than just grades. It can be easy to forget all the other things we must keep track. Remember, as homeschoolers, we are our kids' teachers, principals, counselors, coaches, advisors, and taxi drivers all wrapped up into one. With so many hats to wear, you need to make sure things don't fall through the cracks.
So here's my response in an easy to read top ten list: (by the way it was really hard to keep it at just ten!)
1. More Than Grades. My School Year handles more than just grades: extracurricular activities, volunteer hours, attendance (daily and hourly), reading logs/lists, standardized test scores, events, appointments, reminders, awards, and much more.
2. On-Demand Reports.  Just like streaming media, you can create reports on demand, at any time and at any place. No need to call or email someone when you need a transcript or report card. On a holiday or weekend when you need that report in a pinch, we've got you covered. Generate your own customized, professional looking transcript in mere seconds, even from your phone!
3. Other Places of Learning. Keep track of classes that are outside of your curriculum provider, like martial arts, piano, sports clubs, swim and gym teams, FFA, co-op classes, and online classes to name just a few. You can also create your own class with lessons that your provider doesn't offer, for example: life skills, home economics, interior design, or forensic science.
4. One Place. Keep all your records in one place with My School Year. You don't have to worry about students being enrolled in different programs throughout your homeschool journey should you decide to switch programs. You will have to call multiple providers and compile all that information, and it is more time consuming than you realize. With up to 12 years of classes, activities, volunteer hours, organizations, and other enrollments, you need a single place where you can create your student's "permanent record" in a quick and easy way.
5. Progress Tracking. Get a visual snapshot in the Homeroom of each student's status. Know exactly who is behind, on track, or ahead. Know exactly how many days are left of school and of course, there is more to see at-a-glance as well! Not only that, but motivate yourself and your students as you click the "done" button and relish in your homeschool being organized, joyful, and more complete!
6. Time Management. Update your lessons from anywhere at any time because it is 100% mobile. Enter in grades while waiting in a parking lot, review a reading list while at the library, send a transcript while on a campus tour, and we haven't even touched the tip of the iceberg yet!
7. Rescheduling. Want to finish early, on time, or need another month to get it done? You could guess how much is left to be done or maybe try to figure out what exactly should be done, how much, and what day for every student and every class. Or with just a few clicks, everything is planned according to your needs.
8. Your Family Calendar. Integrate the family calendar with your scheduled schooling. Get fancy with our student-based color coding, print and put your schedule on the fridge, or add items directly from your phone from wherever you are!
9. Mom/Dad Can Use. Make Mom and Dad students so you can remember and conveniently schedule all those little things: home repairs, date nights, chores, specialized/deep cleaning (ceiling fans/blinds/beyond the daily stuff), and anything else you don't want to forget. The Honey-Do list can be dated and emailed to your spouse. Leave the nagging to us 🙂
10. Reminder Emails. Have emails sent to you and/or your students. You choose to have them daily, weekly, or both. No doubt about what is expected to be accomplished for the day. Even if you don't enter in lessons, you can be reminded on extra curricular activities, chores, honey-dos, and appointments too!
If you want to be better organized, prepared for scholarships and college admissions, and motivated to be a more effective homeschooler, you owe it to yourself to start a free trial today.  You will be glad you did.
Finally, check out our comprehensive review of why you need homeschool records in general.