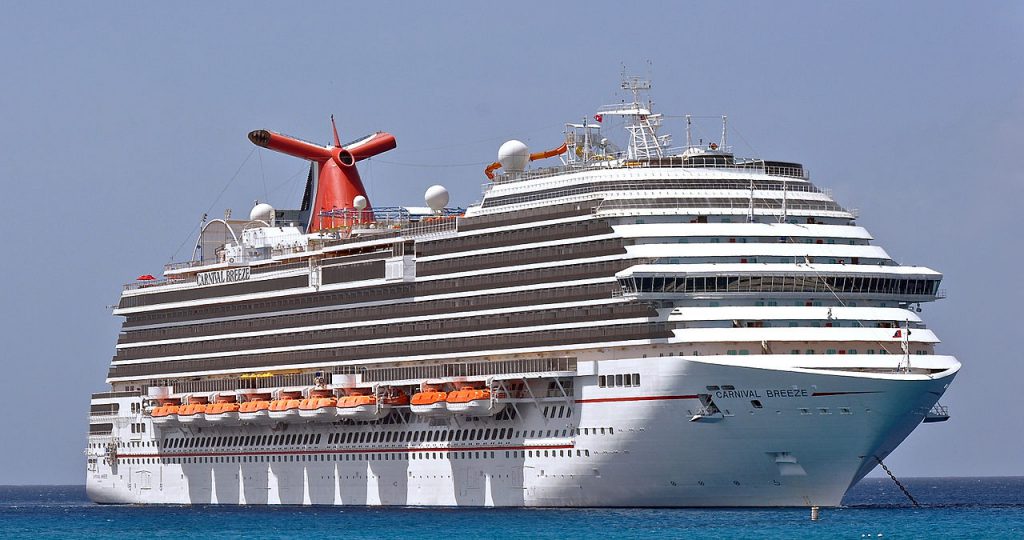 We recently went on a cruise to the western Caribbean. I did some research on "cruise tips" and "best tips for cruising" and received some great advice. I recommend you do the same. However, after travelling with my family to multiple ports with multiple children, I have compiled a list of the Forgotten Cruise Tips or Tricks they don't tell you.
Garbage Bags
Garbage bags are AWESOME for storing pretty much anything and everything. We all know the common uses for packing dirty or wet clothes. I recommend this to store your sand/water shoes. We all know you cannot get all the sand out but we can at least keep our luggage from getting dirty and sandy for the next vacation.
Mesh Bags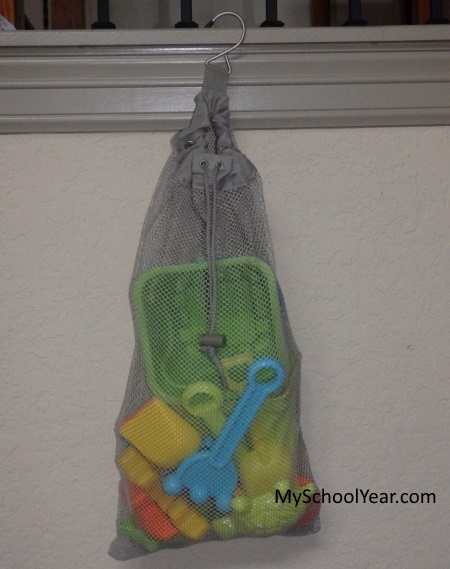 Got kids? Going to the beach? Grab a mesh bag big enough to hold the sand toys. If you buy one on-site, keep the mesh intact as much as possible. Reason? When/If you take the sand toys back to the boat/hotel, put all the toys in the mesh bag, walk over to the ocean or shower area and rinse them. It saves time, keeps toys from being lost or forgotten and keeps them cleaner since you won't have to set the clean toy down on the "dirty" ground. If you have a luggage mesh bag like me, it might even have a hook so you can hang to dry. No hook? Check out next tip.
Bungees
Renting a cabana, lounge chair or something else? There is a good chance that there might be some places to wrap a bungee around a post or joist. Now you have your own "off the sand" storage system. Super effective for keeping electronics off the sand or hanging toys out to dry.
Magnets/Rubber Bands/Tape
These 3 items are helpful in decorating your cabin or cabin door. Even 3M Command strips work. Make sure you use a good size magnet either by size or thickness. While I myself forgot tape, I was able to find some rubber bands and secure a paper on my cabin mailbox to help my kids find my door easier.
Storage Bags
Kids are going to collect shells, sand, and anything else that attracts their eye. By putting them in storage bags, it is easier to contain those items which could easily get lost in your luggage and it keeps your luggage cleaner.
Another great use for storage bags is for storing any receipts. I recommend quart size for this. When you shop on the boat or at ports, you will most likely get a receipt (not that you can really return it…LOL). Keep all those papers together by storing them together in a bag and keep it in a same location, e.g. luggage pocket, in-room safe, etc. When you get home, all your receipts are together.
Storage bags are also great for keeping "liquid" souvenirs (e.g., snow globes). Be sure to wrap snow globes up safely. Put wrapped snow globe in a seal-able storage bag. If anything happens and snow globe breaks or leaks, the other contents in your luggage will be protected.
Wine Opener/Corkscrew
We were able to bring a bottle of wine onto the boat, and this saves some costs by not having to purchase it. However, be sure you bring a way to open up the bottle otherwise you might be paying a high corkage fee.
Alcohol
Hanging out around the port or just catching a taxi to the beach? Particularly in Grand Cayman and Cozumel, it is easy at port (or the shops immediately outside of the port) to purchase some spirits and take them along your excursion. That way, you have your own drinks or can make any purchased drinks a tad stronger. Please be sure to use common sense and obey any posted signage at the places you plan to visit if you follow this trick. Most importantly, if you choose to drink then be responsible and limit your intake. You actually have more fun when you are able bodied and coherent!
Snorkel 
Going to a beach/reef area or maybe a shore excursion with snorkeling? While it is nice to pack as light as possible, having your own snorkel can be quite handy because you can control the quality and style. For example, our snorkel shore excursion came with a snorkel so we left ours on the ship. The snorkels were the basic style with the hole at the top. We actually had the more advanced snorkel (the ones that seal off the top when submerged) that could have been more fun to have, especially in the ocean and cenote excursions. We bought ours from Costco. It contained high quality flippers, mask, and snorkel and purchased at a great price too!
Money
Bring some lower denomination bills for street vendors and shopkeepers. All the ports took USD but its hard to bargain a lower price and then hand over a large bill. Typically the shops that don't have any price tags/labels are the ones that want to negotiate the price. I carried lots of ones, some fives and a few twenties. I knew a taxi ride @ $4/person would be more than $40 so twenties were appropriate in that case. Buying small nick knacks, t-shirts, and other souvenirs and giving tips is much easier and faster with smaller bills.
Sunscreen For All
We brought multiple sunscreen spray canisters and face sticks along with us. The spray, although slightly more expensive, is way faster to apply on the kids and thereby giving you more "fun time". We also brought 6 sunscreen face sticks and brought a few with us on each excursion. Given the fact that we could break or lose a stick coupled with the number of kids needing them warranted a larger number. For a small family of 4, then perhaps each person gets their own and hopefully removes the need of having to buy it on ship or in port.
Towel Clips
Yes, bring the beach towel clips for the traditional use of clipping your towel to the chair or lounger. Also, if you have a balcony on the cruise, then clip your wet swimsuits to the chairs or table. That way, the wind won't blow them off the boat or onto the lower decks. Picture your more important pieces or private parts of swimsuit laying on the decks below and having Guest Services hand them back to you. For everyone's sake, use the clips.
B.Y. O. L. – Lanyard or Pass Holder
You will need something to hold your "fun pass" and those of your children if they are too young to be responsible with it. These passes are important for boarding, opening room doors, turning on lights, purchases, checking kids into activities, and more. Keeping it loose in the pocket can be dangerous as it can fall out when sitting, lounging, or taking out other things from your pocket. On board, these lanyards run about $8, and some ports have them too, but grab a cheaper one from a local store (or one with your favorite sports team, etc.), and enjoy the benefits of the lanyard the second they hand you your card to board.
Root Beer Floats
Okay, so you can't actually bring a root beer float on board, but you can bring the root beer. We did not purchase/opt in for unlimited soda, but we did bring a 12 pack of soft drinks on board.  Now head to the soft serve ice cream machine and grab a cup, a spoon, and a straw.  Fill the cup with ice cream and then pour in your root beer. Enjoy!
Fold-up Beach Bag
Go to your favorite big box store or online vendor and look for a cheap fold-up beach bag.  We found a good quality beach bag for about $3, and it held our towels, sunscreen, cameras, and other sundries.  Nice part: if something happens to it (e.g. lost or rips), not a big loss because you bought it so cheap.
Light-Sticks
Whether you have an interior cabin or a balcony with more natural light, light-sticks are super fun for kids. I bought a variety of bracelets, necklaces, and a tri-color large wand for the kids. The kids had great fun with them, provided light in the darkened cabin, and were the talk of the town during the glow in the dark party.
Eye Drops (Visine)
Between the sand, sunscreen, ocean water, and pool water, chances are that someone in your family will get irritated eyes. It tends to be me in our family. Therefore, I always pack a small bottle of Visine along with the sunscreen. Helps clear out the red and so far has always salvaged what would have been an uncomfortable time. When in a foreign country, you definitely need to see where you are going.
Selfie (or Car-ie)
When you park your car but before you jump on the shuttle bus to the terminal, take a picture of your vehicle along with some other landmark. If no landmark is available, then take a pick of the parking spot number, floor number, or something else that is permanent.
After the hustle and bustle of understanding how to unload and board the boat you don't want to add in parking worries. Why take the chance that you will remember? Even if you know where you parked, take a snapshot because if plans slightly change, some one else might have to get your vehicle. Remember, a picture is worth 1000 words.
Check Yourself
Finally, when you board and exit the shuttle bus, be sure you have your keys. I found a set of keys after a group got off the shuttle bus and headed for a week long vacation. Worrying about this all week will sour a vacation. Check your purse or pants pocket.
I hope these tips help you on your next cruise. Got any "forgotten" tips or tricks you use?  Please share it with us.