Do you have it all together?
Your homeschool is going well. Lessons are being done. Experiments are going as planned. Teacher is staying "sane". However, you may be forgetting a very important element in your record keeping, especially when it comes to homeschooling high school. Forgetting these things may cost your student thousands of dollars in scholarship money or chances to be involved in new wonderful opportunities. Are you tracking awards, volunteer work, employments (even baby sitting and lawn care jobs), camps, sports, and the like?
Your homeschool curriculum provider might not track them. Your co-op or special learning programs may not either. So why do you need to track this vital information? It is more important that you think.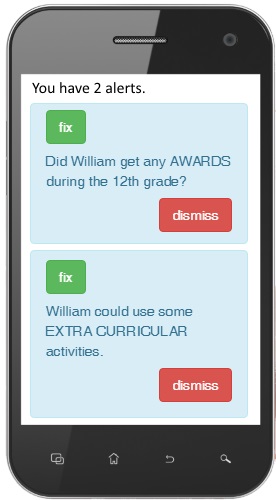 What ever you do, do it well. – Walt Disney
Why should you keep track of awards – it seems so vain? Awards are important because this is recognition that your child has received from an outside source. Awards also show areas in which your child excels. Awards are not only given for superior achievement but also for dedication, perseverance, and hard work. These awards tell others about the leadership qualities and virtues that your child possesses.
No act of kindness, no matter how small, is ever wasted – Aesop
Why is it important to have volunteer work? As responsible citizens we should encourage our children to provide their talents and service to their community. Sharing our fruits is a Godly trait. Not only does volunteer work benefit others, but it also teaches our children compassion, respect, and charity to their neighbor. Oftentimes the volunteer feels that they have benefited from the experience more than they contributed because of the joy it brings to the giver. Volunteer work exposes those areas that are dear to your child's heart.
The quality of life is determined by its activities. – Aristotle
What exactly are extra-curricular activities? Any activity that your child participates in for social, academic, spiritual, or personal development can be considered in this category. It includes your volunteer work, sports, music, and hobbies to name a few. These pursuits are considered "extra" because they aren't associated with a grade or payment. These activities simply allow your student to learn and benefit from the experience. These activities reveal your child's interest and the extent of that interest to others.
Record Keeping Made Easy! – My School Year
It is easy to keep track of all these involvements on the My School Year website. They won't be needed on a daily basis, but when the time comes, it is extremely helpful. Printing out a report or referencing participation dates will be achievable with the click of a button. The process of filling out an application will be a lot easier because you won't have to try and remember everything. You will have peace of mind knowing that years of work will be at your fingertips with little effort on your part to gather it all together at the last minute.