Learn more about the My School Year Homeschool Record Keeping release that occurred on January 31, 2017.
Planbook: Quick Grade
What is it? You can now quickly mark lessons completed and assign a grade with a single selection.
How it works. Change the Planbook mode to Grade. Once the appropriate grade for the lesson is selected, the lesson will then be marked "complete" and removed from your "to do" lesson list. No need to click "save" or "done". Your selected grade does it all.

What is this for? Combines grading and completing lesson into one simple step to reduce time spent tracking records.
Report: Attendance
What is it? The Attendance Report gives a professional looking overview of the student's attendance record for a school term.  It also provides monthly and term totals.
How it works. Under Reports, select Attendance. Select the appropriate Student, Term, and Display options.  Click View Report, and the report is generated.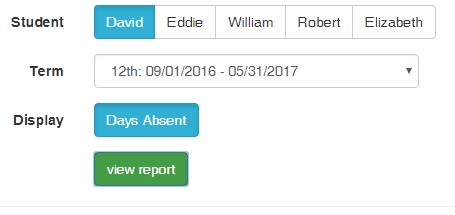 What is this for? Provides professional looking attendance re-cap for a given student and school term for documentation purposes.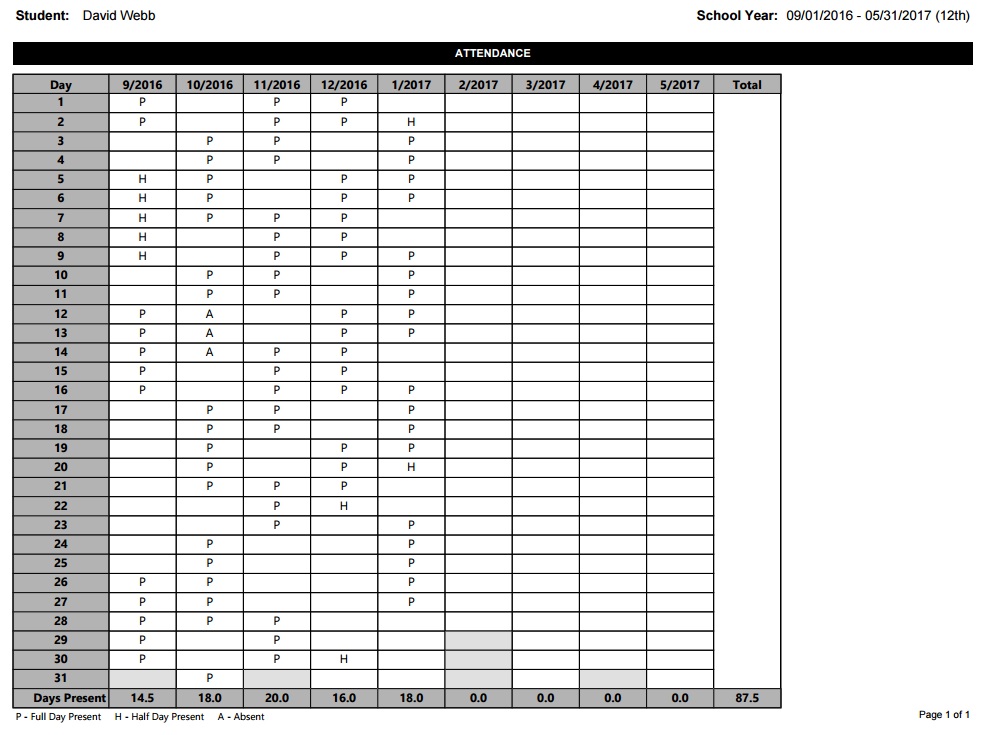 Reset Grade Scales
What is it? You have the ability to customize the Grading Scales used for grading at both the account level and the class level. The "reset" function allows you to quickly change the current values to default values.
How it works. For the Account level (My Homeschool > Setup > Grading Scales), you can reset each Grade Scale type individually. This Reset will change the current values back to the default My School Year values when your account was created. This Reset does NOT change any current Class-based grading scales. These updated values will be used the next time you add a new class or "reset" a class level grading scale.
You are also able to reset the Grading Scales for a particular class. Go to the Edit Class Details screen, and then under Grading Options, you can reset all of the Class-based Grading Scales to your account's defaults.
What is this for? Allows you to revert to standard values with a single click. Gives you an opportunity to experiment with "What If" scenarios with no risk and minimal effort to restore default values.
System Adjustments
In every software system in the world, the need to make tweaks will always exist. Since some of you may have encountered these "un-documented features" (e.g. bugs), here is a list of items corrected.
The Reports menu was enhanced to allow multiple reports to be displayed on the same line for larger screens to reduce the need to scroll.