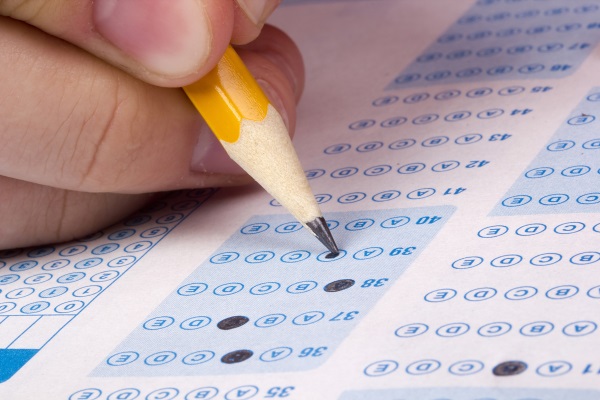 As a high school junior this school year, it is especially important to pay special attention to the PSAT. However, even if you are a freshman or sophomore taking the test, feel free to read these tips to improve your score.
Practice, practice, practice. Set aside time each day to do just a few simple practice problems. You'll learn a lot more if you spread out your studying, rather than trying to cram everything in the week before the test. Try to take a practice test about a week before the official test to get a good idea of what your score will be.
Set mini goals for yourself. Maybe you would like to improve your writing section score by 15 points. Start off by earning five more points, then add another five, and so on
Don't expect progress to happen overnight. If you want something to grow, you have to pay special attention to it and give it time.
Eat a good breakfast the day of the test. Don't skip just because you are feeling nervous.
Take a break. The PSAT has scheduled breaks in between sections. Use them! Even if you don't need to use the restroom or eat a snack, still get up and stretch. This will improve body circulation and help avoid your limbs falling asleep.
Bubble and Erase Completely. Make sure you bubble in each answer completely and dark enough. If you have to erase, make sure you erase completely as well.
Answer everything. There is no penalty or points deduction for wrong answers so answer each and every question even if you don't know the answer. It's worth a shot.
Find out if your calculator is allowed in the testing room. This step is super important if you have an extremely complex kind you were planning on bringing as they will confiscate your calculator if it is not allowed.
Wear comfortable clothing. Depending on where you are testing, a dress code may be in effect. Make sure you still follow the rules while choosing an outfit. Bring a sweater in case the testing room is cold.
I hope these tips help. Happy Testing and Good Luck!