Homeschooling was fine until…
Homeschooling through high school is one of the scariest times for most homeschool parents. Everything was fine until 9th grade started looming over your head. Why are the high school years so different?
All of a sudden you think that everything you do will be scrutinized by admission counselors or potential employers and you certainly don't want to ruin your child's future! Daunting yes, but it really isn't as bad as our imaginations make it out to be. You are not alone and surely not the only one that wakes up in the middle of the night wondering if you have forgotten something!
Sadly many homeschoolers will go against their desire to continue homeschooling because of this fear. Don't feel like you have to enroll with a school or certain curriculum because you need a transcript, accreditation, or some other necessity. You can create your own official transcripts and related documents with My School Year.
High School can be a wonderful time!
Your child can pursue their interests of learning marine biology, try out for a church play for drama class, volunteer at a robotics camp, or get a job to learn business and customer service firsthand! The homeschool high school lifestyle will allow your child the opportunity to really learn more about themselves and their interests with your support.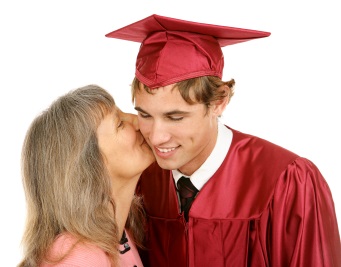 How can I support my child during the High School years?
Talk with your child.
Find out what interests them so you can choose classes and volunteer opportunities that will help them toward their future goals. Don't worry if they are unsure about what they like now because you will continue to revisit this conversation often as they grow and change.
Investigate requirements
Investigate requirements for universities, possible job prospects, military, religious life, and so forth. Make a plan for their pursuit and have a backup plan in case they change direction. For example if he plans to go directly into the work force, but has college as a second option, then still have him take the SAT.
Keep track of everything
Keep track of activities, volunteer work, awards earned, and grades for classes. These records will be needed for scholarships, internships, colleges, missionary, and other applications.
Love them
Most of all, let your child know that they are loved and that you are available for advice or just to listen to their concerns. The future can be scary for them as well and knowing that you love them unconditionally will be just what they need as they navigate the many paths that lie ahead.