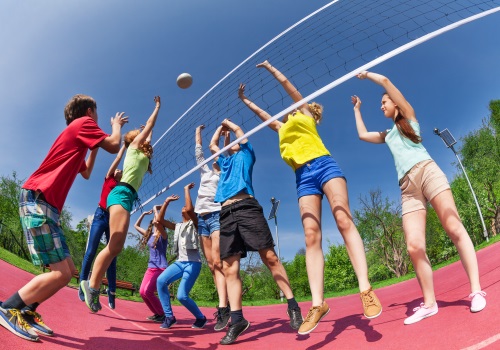 Many of us choose to homeschool for several reasons. One of these reasons may be that you do not want your kid to be exposed to obscene language, inappropriate situations, or peer pressure. However, we do have to remember that we cannot take kids out of social life all together.
Having your kids, especially teens, interact with others helps them develop valuable social skills such as learning how to talk to adults, including everyone in a conversation, and being the first to say hello. Without certain skills, kids may wind up sitting by themselves without expanding their circle of friends.
What is Good, Clean Fun?
Therefore, we should put into practice having "good, clean fun". What is good, clean fun? Quite simply, it is entertainment and social time for all ages with certain boundaries set. For instance, recently a guy invited me out. However, I did not even know him and had only met him for around 25 minutes. I called him back saying we could hang out but only in a group setting, no one-on-one.
There is an unlimited amount of activities and events in the "good, clean fun" circle. A few examples are joining a sports team, playing board games with friends, having a monthly bowling night, and meeting up for a group lunch every now and then. Your options are limitless.
Every parent has their rules especially when it comes to their child's teenage years and my parents (and me too!) did not want me going out with someone alone who I and they really didn't know. You, as a parent, get to create your own rules as well.
The Happy Medium
The trick is finding the happy medium between no social life and a free style do-whatever-you-want attitude. You also want to find the right group for your child. If they are shy, they may get along better in smaller groups. If they have a certain interest, they will blossom more in a club centered on that topic. You have ultimate ruling and must realize there is no set right way to do it.
Exposure for Composure
That being said, always remember that your child does need friends. While it might be tempting to hide them away from the world, it is also important to make sure they are getting the exposure they need. After all, once they leave their childhood home and set off to accomplish their dreams, they will know how to behave around others.